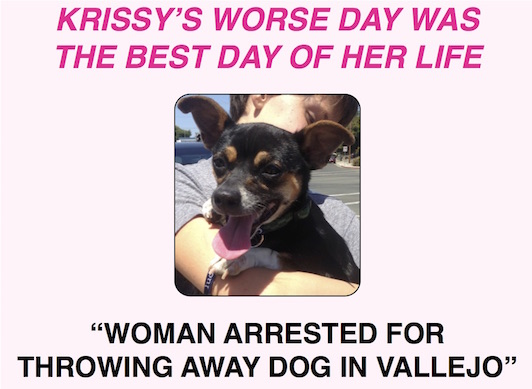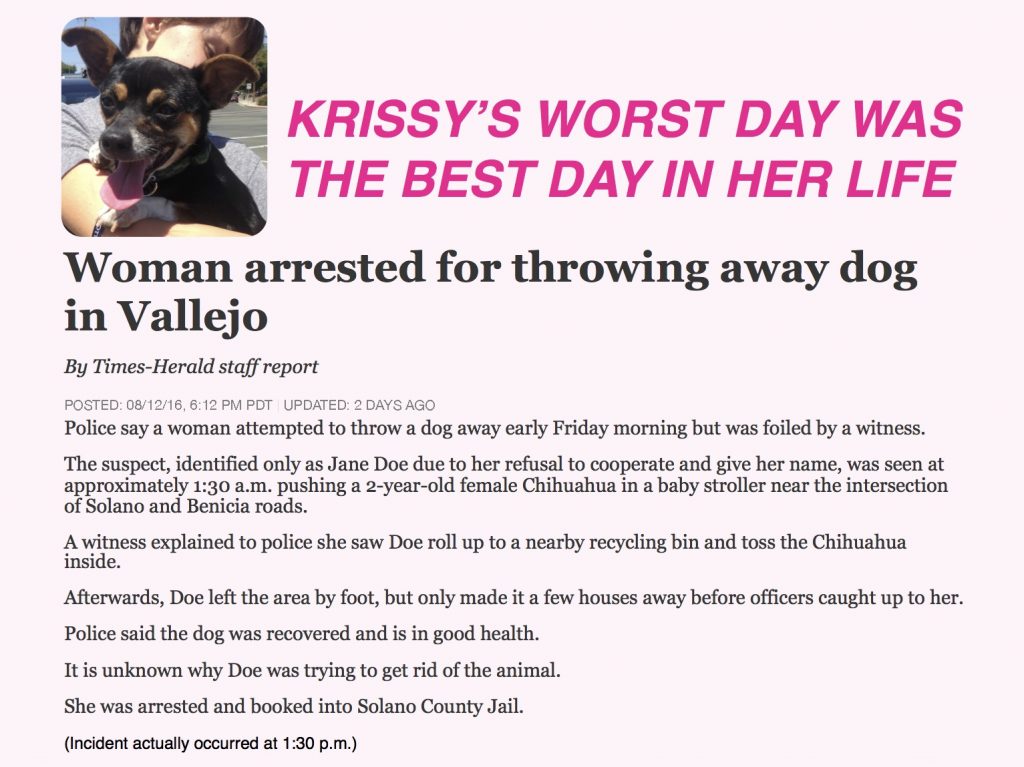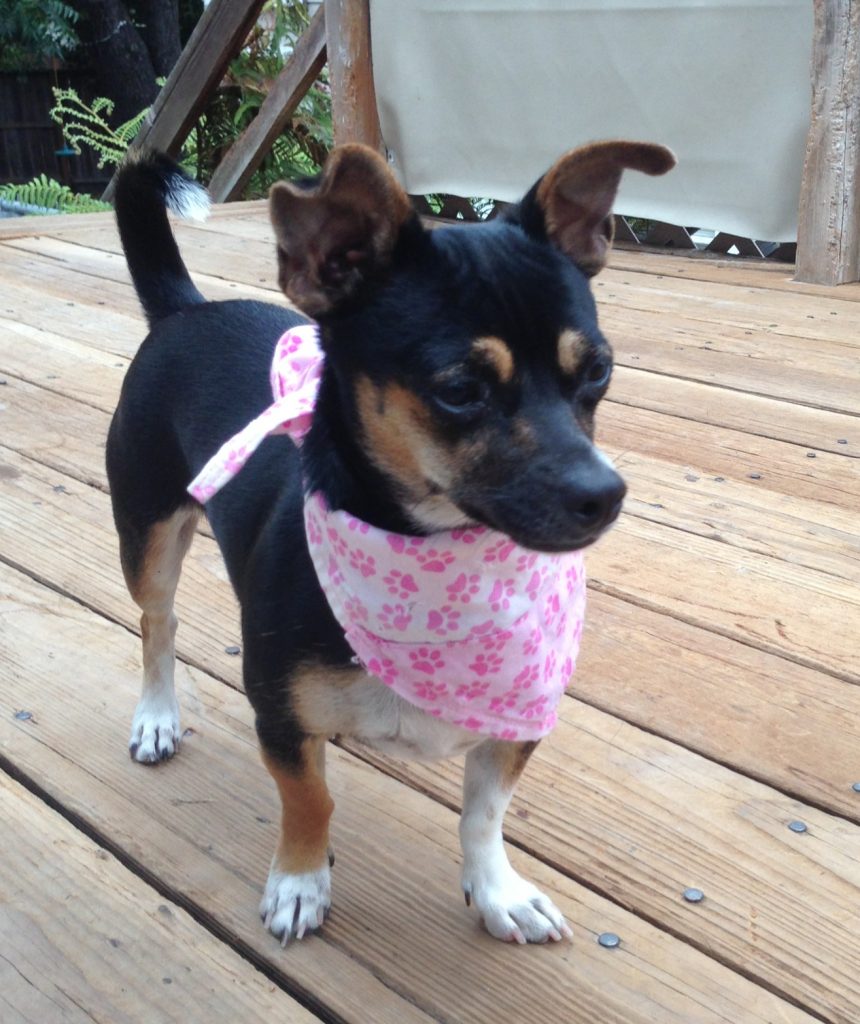 One witness saw a woman toss a little dog into a recycle bin. The little dog tried to jump out when the woman pushed it down and shut the bin cover. Luckily one of our volunteers happened to be driving by as this happened. Our volunteer quickly swung her car around over a curb to confront the woman. Numerous witnesses gathered around the scene just as the police pulled up and arrested the woman.
Krissy (named after our volunteer) was unaware of the atrocity that just occurred. She was just happy she was so much attention. What could have been the worse day in Krissy's life became the best thing that ever happened to her. She is now in our care. Krissy's pre-Lucky Dog Rescue life is a giant question mark. We surmised it was a less than ideal life since her owner was willing to throw her out in the trash. But her life will change drastically now. We will make sure she is healthy and happy before she is placed in the very perfect forever home.
Krissy has proven to be a very sweet dog. She gets along with other dogs, loves to play and is very good with kids. Don't worry Krissy, we have your back now!
Contact krissyrobbins@gmail.com and share a bit about the home you would provide.