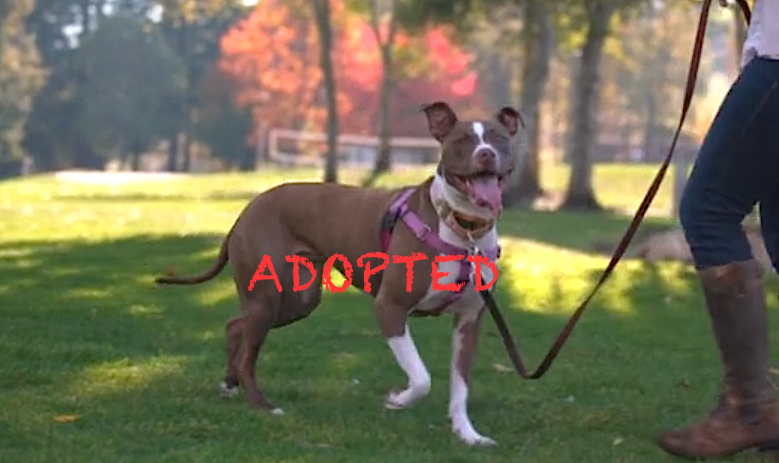 [vimeo width="640″ height="360″]http://vimeo.com/146590230[/vimeo]
Are you in search of an uber-smart, sweet, eager to please pooch? Winnie could be the one! At 3 years old, Winnie has already mastered many tricks, is crate trained, loves to go on walks but also loves to snuggle and nap.
Winnie was originally rescued from a rundown shelter at 7 weeks old. Her family had to move and can no longer keep her. Winnie will bring much joy to a family and could do well with a very well matched dog or could even be an only dog.
As with many of our pit bull type breeds, we are looking for a breed savvy home who is committed to providing a happy home with structure and to provide lots of interaction with rules and rewards.
Winnie is current on vaccinations, spayed and has been microchipped.
Please share a bit about the home you would provide when inquiring about Winnie. For more information please contact: krissyrobbins@gmail.com