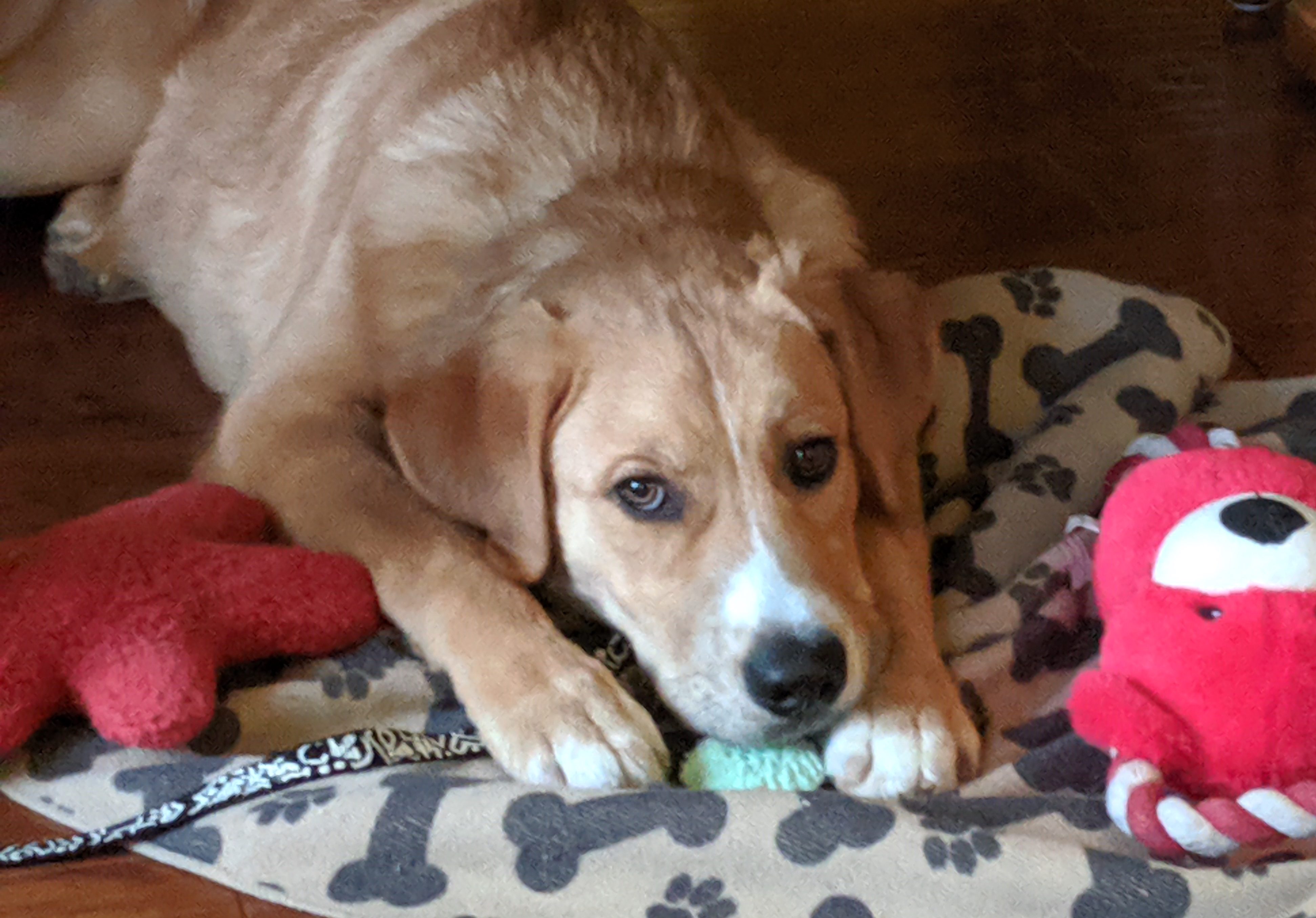 We were very optimistic that Forrest will find his forever home soon after we rescued him from the shelter. This retriever mix is gorgeous, just 5 months old, and has the perfect temperament.
Forrest's limp was first diagnosed as growing pains. He should be fine with a rest and time. Unfortunately weeks passed and his condition did not change. A second examination by an orthopedic vet discovered he had elbow dysplasia, a painful condition caused by genetic factors that lead to less than optimal joint conformation. Some dogs respond to palliative care medication (for pain and stiffness) and controlled exercise.
Sadly Forrest lameness persisted and his primary care vet requested a 3rd opinion as x-ray revealed the possibility of a bone fragment loose inside joint.
The orthopedic specialist concluded that since earlier conservative approaches did not improve the condition of Forrest's left front limb, surgery is required to treat the abnormality.
The specialist performing the surgery has performed this procedure many times successfully. It will remove bone and cartilage fragments, and may need to reshape the cartilage. But the cost will depend on what he finds after he opens up the leg. The cost of the surgery will be between $5000-$8000!! 😱
We are a very small rescue organization and a costly surgery like this will greatly impact our ability to help other dogs. The cost of the surgery does not even include all of the expenses to date totalling approx $1000. His surgery is scheduled for Thursday. Please help us help Forrest. We are grateful for your help. 🙏🙏🙏www.1luckydogrescue.org/donate/